Our history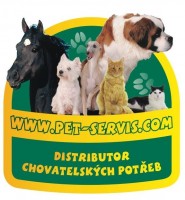 In 1991 we began to develop the production and sale of frozen meat for dogs and cats in a former meat factory in Kladno.
For production, we gradually started adding dry and canned food. At that time, we were one of the few vendors for Eukanuba, Purina ProPlan, Hills and Royal Canin. Given that our customers have complained about the quality of food and the availability of these brands, however, we stopped the sale.
To maintain the standard of quality and services, we have come to the conclusion that we will start to run their own wholesale, we started the business with foreign suppliers. We have set up wholesale online, as one of the few companies in the Czech and Slovak Republics.
We focus its business segments into specialized feed and supplements for pets. We started to run import and export goods from abroad, such as USA, Canada, Germany, Denmark, Holland and more.
Stocks of goods were growing and it drove us to expand the internal storage capacity to 500 m2. As time hurried, we had to add another external warehouses from England and the Czech Republic with a capacity of 400 m2 pallets.
At that time it was time to decide between a natural or legal person. The decision was clear, 9 February 2006, we established a limited liability company under the name PET-SERVICE Ltd.
The company is registered under file number: C 116062 and registered at the Municipal Court in Prague.
Head: Kubelíkova 2532, Kladno 27,201th Business Index
Director: Peter Macs (born 12 September 1964)
Date of appointment: February 9, 2006
Ever since we broke away and became an independent player in the market selling pet supplies.
Our market share is between 4-7% in this segment. And nowadays we consider it a success.
What hit us economic crisis is changing its business tactics and approach to individuals and business partners.
Al. PET-SERVICE Ltd. It is currently a purely family business without the possibility of external influences.
• Contact >>>>
• Our suppliers >>>>
• In 2010 we expanded into another segment - the production of firewood
Partner websites: www.vobra.cz, www.iodogs.cz, www.drevodkrbu.com