Henne Pet Food A/S Kronch
Kronch Hene Pet Food A/S
Kronch krmivo z lososa General distributor of a Kronch brand is company Pet-Servis s.r.o. from 1998 ( link to the manufacturer here )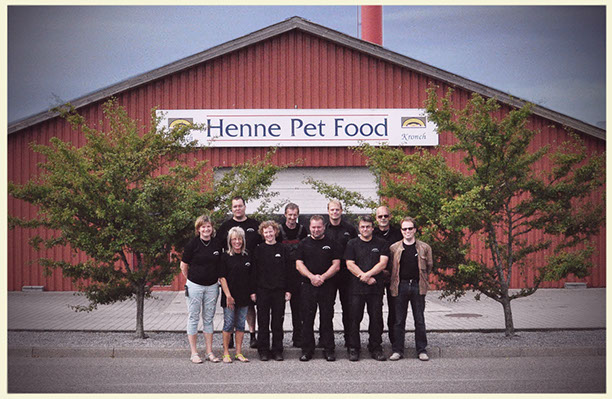 Henne Pet food a.s. is a family company with production facilities in Denmark Outrup.
Their specialty is the production of pet food, pellets for cats and dogs, based on real fresh salmon.
Salmon is 100% fresh, as their business partner is also their good neighbor, who is one of the leading European producers of salmon for food industry.
Production for pets was founded in 1993. From the very beginning it was their philosophy to produce food for consumers, hobby breeders, for dogs and cats, with respect for nature and love for pets. That is the main reason why they use only top-quality ingredients, many of which are produced locally. (Denmark)
Fresh salmon is carefully processed in the factory to make sure that the positive qualities of fish, such as fresh salmon, salmon oil, high quality salmon proteins are processed into our food for dogs and cats. These products are sold in 26 countries.
Leaflet in PDF: Dog food; Cat food; Salmon oil
The raw material used in Henne Pet Food factory is fresh salmon.